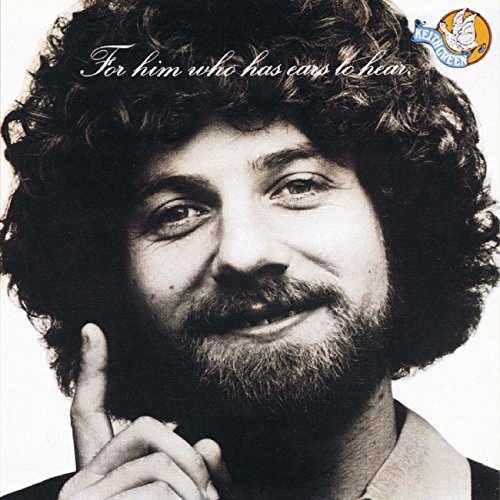 Hey everyone it's summer so this month on '33&1/3' we're here to give you the hottest debut ever.
"For Him Who Has Ears to Hear" is the 1977 debut release by the late and formidably great contemporary Christian music pianist & singer songwriter, Keith Green.
A 'John the Baptist' of his day, Keith Green needs no introduction for most CCM fans. His influence and lasting impact on Christian music as a songwriter and musician cannot be understated and continues to be felt today.
There have been tribute albums made by artists who were in diapers when he was in his prime. Keith was the 'real deal' folks! From start to finish we hear a man with amazing piano skills and a passionate display of faith perfectly fused with skilful songwriting.
He's frank, fearless and zealous in his love for God and His kingdom. This man was truly born again!
Here we inspect this mammoth of a masterpiece which, in hindsight, showcases his finest work, best described as 70's piano focused-oriented chamber pop that wouldn't be out of place between late Cat Stevens and early Elton John.
There are several fresh and stunningly beautiful ballads on this debut including 'When I Hear The Praises Start', 'Your Love Broke Through' and 'Song to My Parents'. What is staggering is that this album could easily stand alone as a 'Greatest Hits' . . . And it's a debut!
This album is literally dripping with an other worldly raw energy and power that can only be put down to a supernatural anointing.
So join us for a truly Holy Spirit infused show as Ben & Alex explore this classic album.