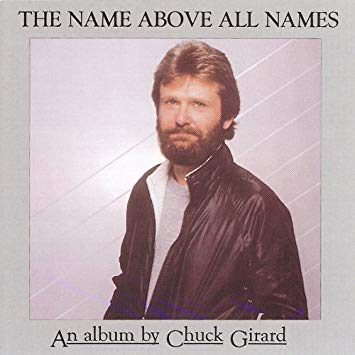 In this episode we bring you the Christian classic "Name Above All Names" by Chuck Girard from 1983.
One of the original CCM Jesus movement pioneers Chuck gives his all on this record which some critics have cited as "one of the most anointed albums I've ever heard. I would be hard pressed to find an equal".
Replete with songs of scriptural Pauline wisdom and themes of spiritual warfare Chuck still manages to leave plenty of room for deep devotional worship amidst his clarion call to the church to rise up as an anointed army and take on the strongholds of this world for the Name above all Names.
With music that evokes sounds and images of many great artists such as The Beach Boys, Queen, The Pretenders, Neil Diamond, Bob Dylan, Johnny Cash, Billy Joel and even Pink Floyd, Chuck leaves no stone unturned in his attempt to make the ultimate and maybe even first genuine CCM album.
But of course here at '33&1/3' we like to be pioneers ourselves and bring you exclusive content which this month we have managed to do.
In this episode, thanks to persistent hard work by Ben, we speak to the man himself. Yes that's right! We have Chuck Girard talking to us about the background to the making and recording of this album. Chuck talks us through how many songs came to him from the Lord and were literally 'downloaded' into his spirit…and a whole lot more.
Nothing but genuine revolutionary revelations, this month, from legendary Christian music pioneer himself, Mr. Chuck Girard. Simply unmissable.